Getting Started: Card Processing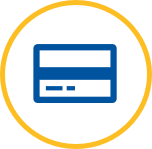 OTCnet's Integrated Solution for Card Processing offers agencies the flexibility to integrate credit, debit, and Visa/Mastercard gift card payments within the same platform as check and cash deposits, streamlining payment processing and reporting within one application. Review the resources below for more information about Card Processing.
Join us for a Live Webinar!
Join us for a live, OTCnet Card Processing Webinar in which we will discuss the overview, benefits, prerequisites, and onboarding information. The OTCnet Team will provide a live demonstration of a card payment and refund. Click the WebEx link below to register for the session you are interested in attending to save it to your calendar.
Table may scroll on smaller screens
Training Topic
Date and Time
Registration Link
Live Webinar: OTCnet Card Processing
February 19, 2020
1:30 to 2:30 PM ET
WebEx
Live Webinar: OTCnet Card Processing
March 3, 2020
1:30 to 2:30 PM ET
WebEx
Live Webinar: OTCnet Card Processing
March 17, 2020
1:30 to 2:30 PM ET
WebEx
Live Webinar: OTCnet Card Processing
April 2, 2020
1:30 to 2:30 PM ET
WebEx
Live Webinar: OTCnet Card Processing
April 16, 2020
1:30 to 2:30 PM ET
WebEx