Getting Started: Deposit Processing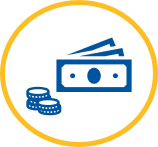 OTCnet is a web-based application designed to enable federal agencies to easily manage and process collections across multiple payment types. OTCnet Deposit Processing allows agencies to automate and simplify deposit and reporting of foreign checks, cash, and coins to a Treasury General Account (TGA) bank (For domestic checks, see Check Processing). Deposit Processing within OTCnet is a stand-alone functionality that can also be integrated with check and card processing.
Deposit Processing Onboarding:
Contact the OTCnet Deployment Team to discuss your agency's needs, the onboarding process, and user roles. OTCnet Deployment Team: 703-377-5586 or Fiscalservice.OTCDeployment@citi.com.
Onboarding Resources:
Deposit Processing Onboarding Overview: