Getting Started with OTCnet
OTCnet offers agencies and financial institutions an all-in-one, customizable platform to manage multiple payment methods including check, currency depositing and card processing within one web-based application.
Financial Institutions: All financial institutions within OTCnet must be a participant within the TGA (Treasury General Accounting) Network. If your financial institution is not a TGA participant, please visit this link to register and learn more.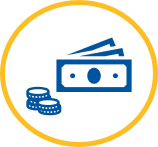 Deposit Processing:
Automate reporting and management of multiple deposits types within a single application. Learn more about Deposit Processing for agencies and Financial institutions at the following link: Get started with Deposit Processing.

U.S. Currency

Foreign Checks

Foreign Currency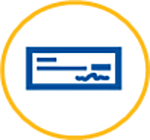 Check Processing:
Convert personal and non-personal U.S. paper checks to electronic debits anytime, anywhere, for presentment in an online or offline mode. Get started with Check Processing.

Personal Checks

Non-Personal Checks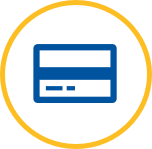 Card Processing:
Enhance customer experience by providing card processing functionality within the same platform as check and cash deposits. Get started with Card Processing.

Credit Card Payments

Debit Card Payments

Visa or Mastercard Gift Cards

OTC Kiosk:
A new self-service offering designed to further streamline agency over-the-counter collections by allowing customers flexibility in how, where, and when they pay. Get started with the OTC Kiosk.

Deposit Processing

Check Processing

Card Processing
OTCnet Training
We recommend that you complete OTCnet self-paced, web-based training prior to using the system and making your first deposit in OTCnet. WBT is recommended for all OTCnet users. You do not need a username or password to access the training.
The OTCnet Team will work closely with agencies to ensure your enrollment in OTCnet is a success. If you have questions or need assistance, please do not hesitate to contact us.