Conversion to Comerica Bank
What You Can Expect
Concluded in October 2017, CAS has transitioned service support to Comerica Bank. Comerica partners with Vantiv, the existing processing partner for CAS.
Keeping You Informed
A live webinar was held in February 2017 in which further details of this venture were presented. The webinar is posted below, and future support material will also be posted as it becomes available.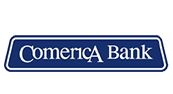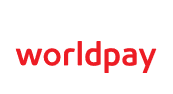 FAQs about the Conversion
The conversion will be parsed into three waves:
Wave 1: April 17 — July 31, 2017
Wave 2: August 7 — September 18, 2017
Wave 3: September 1 — October 13, 2017
Card Acquiring Service has a chain-level point of contact (POC) list for all agencies. The listed POC will be expected to disseminate conversion-related information to the appropriate location point of contacts within each agency. All divisions within an agency would be expected to roll up to the agency for their POC and the chosen conversion option.
New Merchant Identification (MID) Number and Terminal Identification (TID) Number information will be shared with the agencies via email during the conversion. This information will appear in the Configuration Summary that will be disseminated to the agencies.
No. While Self Service is encouraged and allows an agency the freedom to complete terminal conversions at a time of their choosing, some agencies may not feel comfortable completing the updates without assistance. The choice of conversion option (Self Service, Coached, or VAR Update) is completely up to the agency.