Card Acquiring Service
The Card Acquiring Service (CAS) is a Bureau of the Fiscal Service program that provides federal agencies payment card acceptance capabilities. Federal agencies can collect most remittance obligations through debit and credit cards. CAS is a card neutral program that accepts cards from all the major network brands.

Benefits of CAS
The CAS program provides merchant services for credit, debit, electronic benefit transfer (EBT) and stored-value (e.g. gift, etc.) cards for federal partner agencies. With CAS, agencies can use the program to do the following:
Collect Funds with Minimal Risk
Get funds next day
Daily reporting
Reduce cash holdings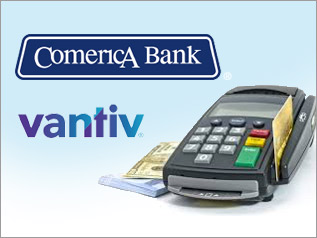 Conversion to Comerica Bank
Comerica Bank is the new Financial Agent for CAS. By October 2017, all CAS users must convert their devices to work with Comerica Bank. Comerica partners with Vantiv, the existing processing partner for CAS.
More about the Conversion