Treasury Offset Program
The Treasury Offset Program (TOP) collects past-due (delinquent) debts (for example, child support payments) that people owe to state and federal agencies.
TOP matches people and businesses who owe delinquent debts with money that federal agencies are paying (for example, a tax refund). To the extent allowed by law, when a match happens, TOP withholds (offsets) money to pay the delinquent debt.
In fiscal year 2022, TOP recovered more than $5.2 billion in federal and state delinquent debts.
Learn about TOP state programs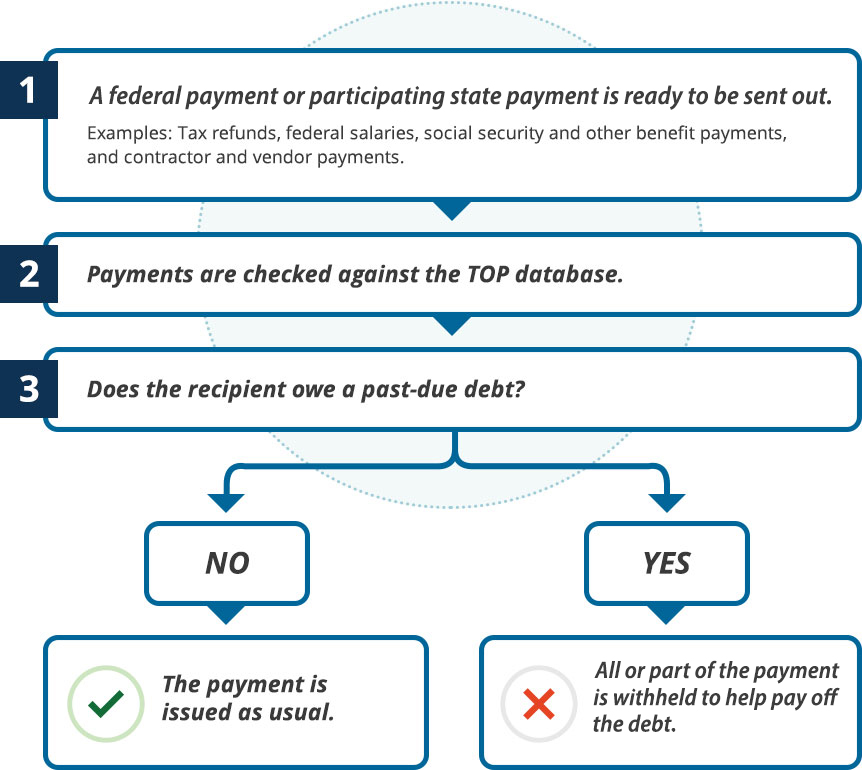 Are you getting less money because you owe a debt?
If you received a "delinquent debt notice" or are missing money from your federal tax refund, paycheck, or federal benefits, you may owe a debt. Find out what you can do.