Getting Started
Enrollment in the Payment Information Repository (PIR) flows through an agency this way: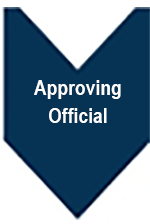 An appropriate Approving Official names himself or herself in that role and writes a letter to the Kansas City Financial Center.
See below for sample letters and instructions about them.
The Approving Official then names the Agency Approvers for specific Agency Location Codes (ALCs). The ALC is a unique identifier assigned to every agency for reporting receipts and disbursements.
See below for the Agency ALC Approvers form and instructions for it.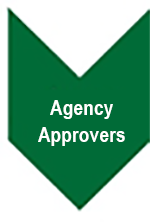 The agency names at least 2 Agency Approvers for PIR.
Each Agency Approver is approved for one or more specific ALCs.
The PIR Help Desk adds the Agency Approvers to PIR.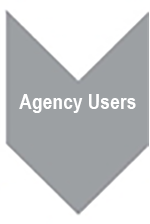 An Agency Approver grants access to PIR to Agency Users.
The Agency Approver is responsible for ensuring that each PIR user has a business justification and "need to know" for the ALC data the user may access.
All PIR users must use the single sign-on (SSO) with their enterprise ID and password.
Users can enroll themselves in PIR when they have their agency's approval.
See below for instructions on how to get access to PIR.
Sample letters and Agency ALC Approvers form
You may e-mail your letters and form to us at PIR.Help.Desk@fiscal.treasury.gov.
Even if you e-mail them, you must also mail your letters and form to us at the Kansas City address that is on the sample letters and on the form naming the Agency ALC Approvers.