Direct Deposit (Electronic Funds Transfer)
With direct deposit or electronic funds transfer (EFT), the general public, government agencies, and business and institutions can pay and collect money electronically, without having to use paper checks. Direct deposit (EFT) is safe, secure, efficient, and less expensive than paper check payments and collections.
Electronic Impact (stimulus) Payments
For information about the Economic Impact (stimulus) payments, please visit the Internal Revenue Service website.
Electronic payments are required! All federal benefit payments must now be paid electronically.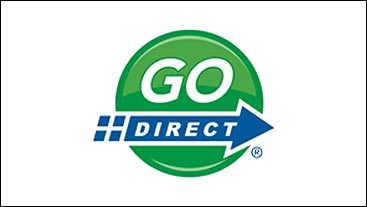 If you get federal benefits, such as Social Security, Supplemental Security Income (SSI), Veterans' benefits, civil service retirement, military federal retirement, or railroad retirement payments, you must get your benefits by direct deposit (EFT). If you do not have a bank account, the FDIC website offers information to help you open an account online or at a local bank branch.
Sign up
COVID-19 FAQS
Benefits of Direct Deposit (EFT)
Safe and Secure
Efficient
Less expensive