Veterans Affairs: Fulfilling Its Promise to Veterans and their Families While Increasing Electronic Payments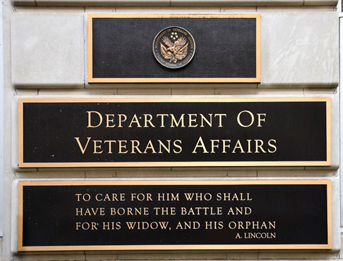 The U.S. Department of Veterans Affairs (VA) Veterans Health Administration (VHA) is America's largest integrated health care system, providing care at 1,293 health care facilities for over 9 million enrolled Veterans each year. The Civilian Health and Medical Program of the Department of Veterans Affairs (CHAMPVA) is a health care benefits program for family members and eligible beneficiaries of veterans who are permanently disabled or have died of a service-connected condition. Although VHA strives to provide the number one source of available medical services for veterans and their families, collaboration showed that the program is also Treasury's number one issuer of vendor checks. In Fiscal Year 2018, the CHAMPVA program sent out about 686,340 checks to pay for medical services on behalf of veterans.
In 2020, Adam Martin and Dan Morrison, Affiliate, from Fiscal Service's Payment Strategy and Innovation's Agency Priority Goal (APG) Team, joined the VA medical payment workgroup. Ongoing collaboration with Fiscal's APG team and the VA provided exposure to other program areas, such as the Review & Resolution Unit in the Office of Community Care.
William Davis, a Supervisory Program Analyst for the Review & Resolution Unit, credits Fiscal Service with "identifying medical providers who still received paper checks for their services." Once those providers were identified, VHA swiftly wrote letters to the providers informing them of Treasury's electronic payment regulations and standards. Fiscal Service supported this work by conducting ID matching and banking verification for providers on the Do Not Pay list.
As of February 2022, the combined work between VHA, CHAMPVA and Fiscal Service resulted in a net check decrease of 340,384!
CHAMPVA CHECK PRODUCTION
DECREASE
| FY | CHECK |
| --- | --- |
| FY18-FEB | 686,340 |
| FY19-FEB | 661,895 |
| FY20-FEB | 580,342 |
| FY21-FEB | 429,344 |
| FY22-FEB | 345,956 |
Besides "greater safeguarding" of payments, Davis commends the effect of electronic payments to "lightening his load," and he wants this for others. VHA continues to work toward decreasing paper checks and Fiscal Service will continue to collaborate with them in increasing their electronic payments.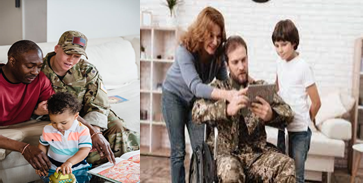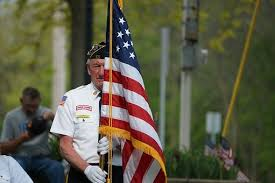 Davis acknowledges VA medical providers "provide excellent care," and are "happy when they are paid for the work they continue to do." VHA is fulfilling the mission first laid out by President Abraham Lincoln's promise, "To care for him who shall have borne the battle, and for his widow, and his orphan…" and VA medical providers will continue to provide excellent care while benefitting from a faster, more secure payment method.