U.S. Debit Card
A U.S. Debit Card can help both federal agencies and the companies and individuals to whom they owe money.
Instead of paying by check, bank draft, or cash (or paying directly into a bank or credit union account), the agency can load money onto a prepaid debit card for the payee.
Thus, the U.S. Debit Card works for all payees, including people who do not have a bank account or who do not want to give their banking information to the agency.
(This program is for federal payments other than benefits. The comparable program for federal benefits payments is the Direct Express Card).
Features, Benefits & Uses
Strict management controls for agency staff

Not tied to a bank account
Protected by both a chip and a magnetic stripe

Safe - with fraud prevention and other protections
Use for one-time or recurring payments

Can be disposable or reloadable
Start immediately - enroll, fund, activate right away
Use the card at an ATM, in a store, online, by phone

Use with a mobile app and online banking .
Powerful reporting - reports and statements available online
Hand the card to the payee or send in the mail
Customer service always available, all day, every day
Learn More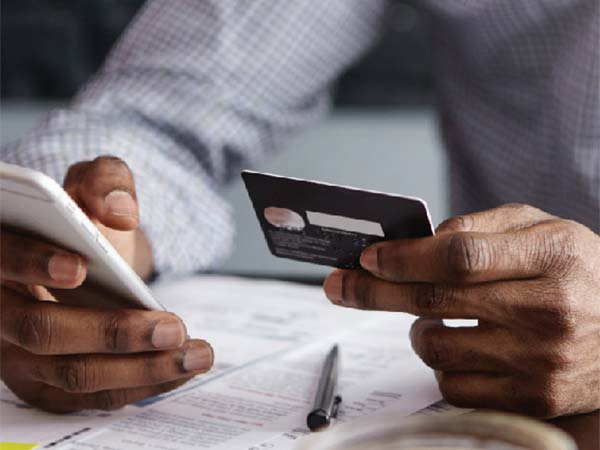 Agency staff: Learn how the U.S. Debit Card team will set you up in the program.
Payees: Understand how to use your U.S. Debit Card.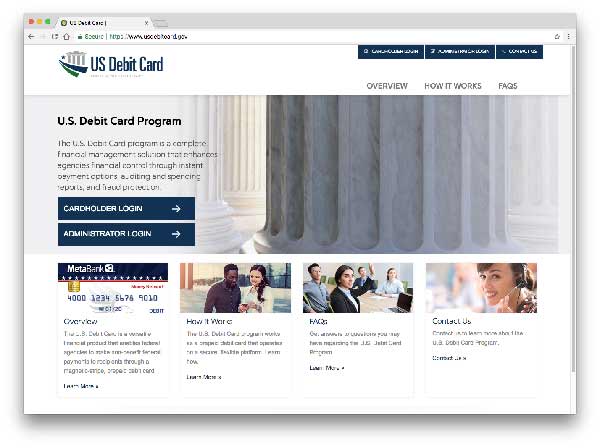 More information about the program
Log in links for both agency administrators and cardholders