Payment Automation Manager (PAM)
The U.S. government uses the Payment Automation Manager (PAM) to pay all bills, except payments in foreign currency.
PAM processes about 1.2 billion payments each year, paying out almost 3 trillion dollars.
PAM replaced many older systems that Federal Program Agencies used, saving money and increasing efficiency.
How PAM works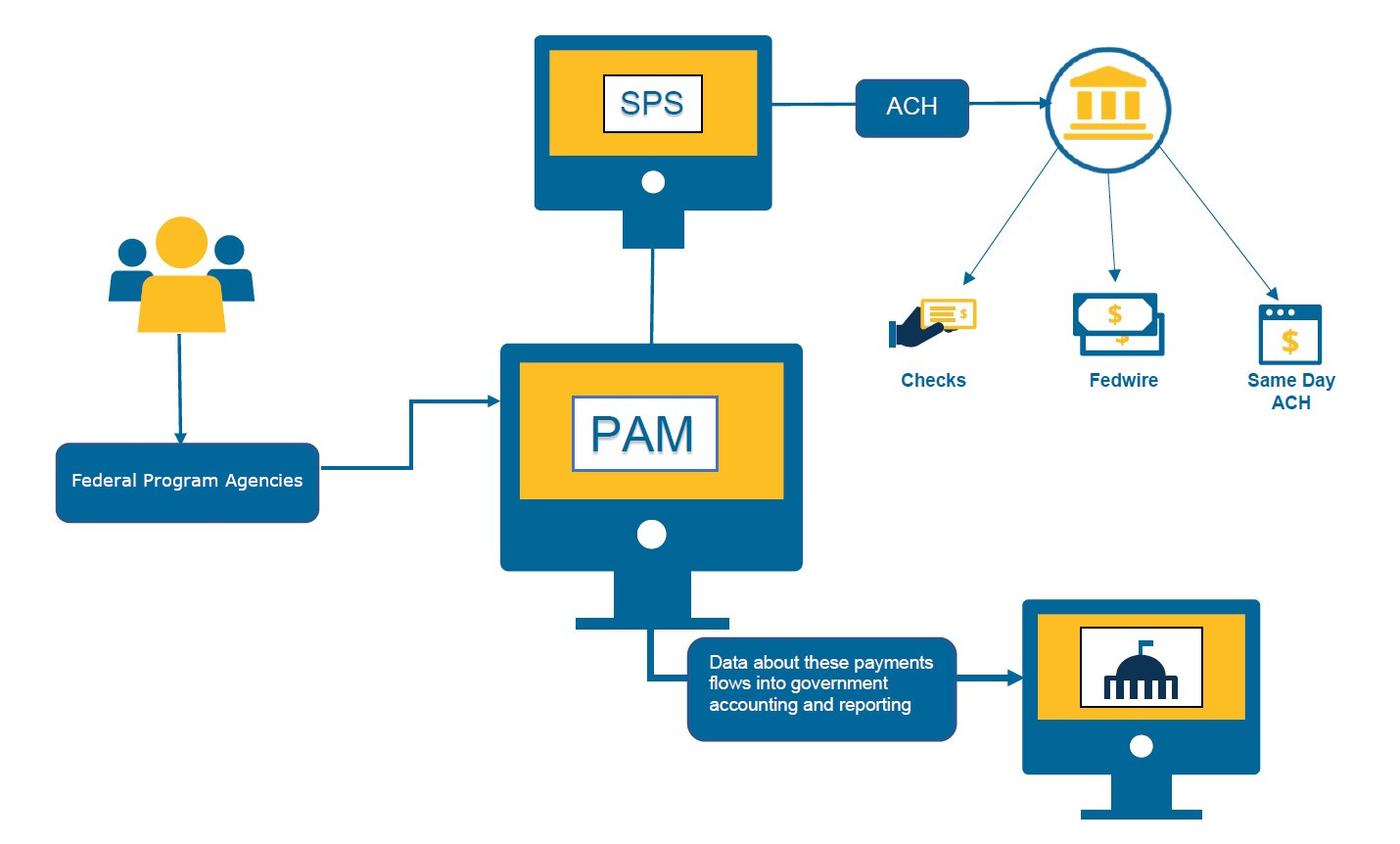 Stay Up to Date with PAM
Subscribe to email notifications and get PAM news and updates delivered right to your inbox!
Subscribe Now
Selecting this button generates an e-mail message with everything filled in — just send the message. You will receive a confirmation message from the list in 15 minutes – reply to the message.