Digital is Here for Federal Government
The era of digital transformation for financial management is now. FIT's new playbook, which includes step-by-step instructions accompanied with job aids, will help guide agencies out of the analog and into the digital. Download it today and start your digital journey.
Download the Playbook Today
Visit our Supplementary Tools and Job Aids page.
---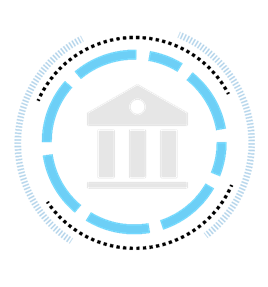 The Federal government is instrumental in delivering services for the public, yet many business processes we rely on today are manual and costly. Digital and emerging technologies present significant opportunities to identify cost savings, improve customer experience, and enhance controls through digital transformation.
The Bureau of the Fiscal Service's Office of Financial Innovation and Transformation (FIT) found an estimated $1.4 to $3.0 billion in government-wide cost saving opportunities through transforming end-to-end processes.
FIT developed the Digital End-to-End Efficiency (DEEE) Framework to help agencies transform their business processes through reducing unnecessary process steps, automation, and innovation to achieve large-scale efficiencies.
How do we unlock those opportunities?
The DEEE Framework is a simple five step process
WHERE TO START?
WHAT TO SOLVE?
HOW TO SOLVE?
Define
Scope
Select
Process
Analyze
Process
Assess
Solutions
Prioritize
Solutions
How to define end-to-end processes and what is the full scope to consider
How to select or sequence processes to achieve the most value
How to analyze the process to identify pain points and opportunities
How to identify and assess potential solutions
How to balance value and cost to prioritize improvements
What are the benefits?
Digitization

---

Scalability

---

Transformation

---

Moving from manual or paper-based processes to systematic or automated processes to change the way work is done
Deploying solutions across processes that can solve many similar problems and support greater volumes or users with a consistent or similar cost
Changing and improving the nature of how the entire process is performed start to finish vs. deploying "point" solutions (i.e., a solution for a single problem)