Why are we so focused on Standards?
Date: February 25, 2019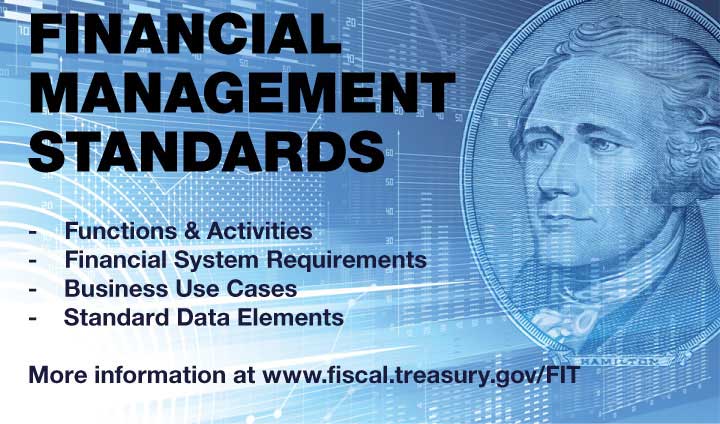 Standardization is the key. It's how we plan to meet the expectations of the American public.

Treasury's 10-year vision profiles a path to provide citizens with a government that is an efficient steward of its financial resources, gives information that is accurate, and offers modern, seamless and secure financial interactions. The President's Management Agenda also features a complementary vision.

Treasury's strategy is to maximize the efficiency of the financial management operations so that agency CFOs can refocus their attention from transaction processing to program performance management. Standardization leads to consolidation. Consolidation leads to automation. Automation leads to cost savings, improved service, and agency focus.

As you can see, to us, it all starts with standardization. Enjoy the video

.