Small but Mighty
Date: July 3, 2019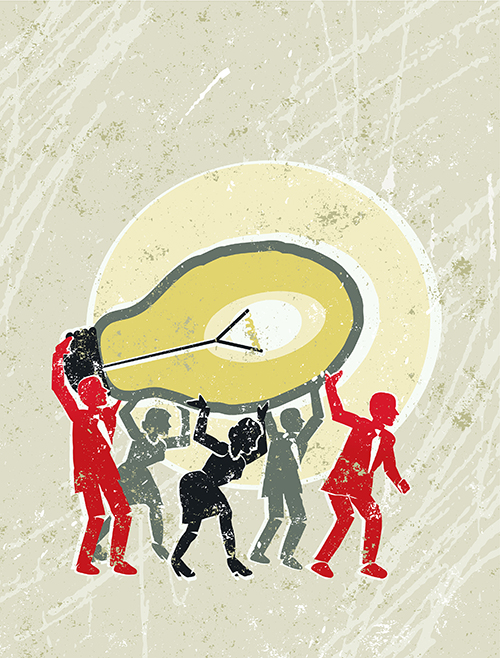 The Nuclear Regulatory Commission (NRC) has a small but mighty analytics program that delivers government innovation.
The agency's mission is to protect public health and safety related to nuclear energy.  Unlike other bureaus, it covers 90% of operating expenses through fee-for-service and annual fees. As an organization with just under 3,000 Full Time Employees (FTEs) supporting this structure, they were already collecting a massive amount of data to support their mission. 
With declining budgets, changes in the number of nuclear plants, and a lot of data, the NRC analytics team used data in many innovative ways, such as:
Develop forward funding models to reduce the risk of declining budgets impacting the services provided by the agency.  
Analyze available data to determine a reasonable estimate of the fixed infrastructure cost and compared that with a bottom-up review of people's expectations as nuclear power plants announced plans to close prematurely.
Maureen Wylie, Chief Financial Officer, said that developing data analytics capabilities "is harder than you think, but definitely worth the time and effort." 
NRC's robust analytics capabilities have become an in-demand and highly sought-after service. With that in mind, here are a few key takeaways from NRC's data analytics journey:
Review and clean up your data

As the NRC started looking at their data, they quickly realized there were inconsistencies.  By establishing a governance process, they had common codes used across the program and administrative functions (for example, budgeting, cost-based accounting) and could connect the data housed in different systems.  This took time, but in the end allowed for better use of the data. 
Repurpose existing datasets to find new answers

As the NRC modernized its business functions and IT systems over the past few years, it found new uses for existing datasets. For example, fee invoice data that includes time and labor to provide customers greater transparency could be used for other analyses, such as workload analysis, resource planning, and budget formulation. Their success has emboldened them to implement other pilot projects to find innovative solutions.
You don't need a large team to get started with data analytics

The agency reviewed its workforce and built a small but dedicated team of budget analysts with demonstrated data analytic capabilities. This team got support from other divisions but managed to do a lot with a little. They conducted ad hoc projects and provided training and templates to agency staff on using simple analytics to achieve efficiencies, to great acclaim.
Broad support from customers and agency leadership for using data analytics The analytics program's demonstrated achievements and value has created a high demand for their savvy analytics solutions from customers across the agency. The feedback they get is that they need to add more resources to produce new insights, which is a testament to the real value produced so far by its analytics team. In response, the agency spent a significant investment in training and added support to increase the analytic orientation and capabilities of its program staff.
 Develop a Partnership with your CIO and your program office(s)

Progress accelerates when you have a working partnership with your CIO, who can bring modern data science to the table as you move forward.  Even better, when you can find a program office leader who has a vision of how data can help increase effectiveness they will bring resources and new enthusiasm to the table.
Where does your agency fall with respect to its analytics usage? Continue to follow @FiscalService and @FIT as we follow up with other agencies to learn more and share new success stories!