Are You Ready to Tackle Some Fraud?
Date: October 17, 2018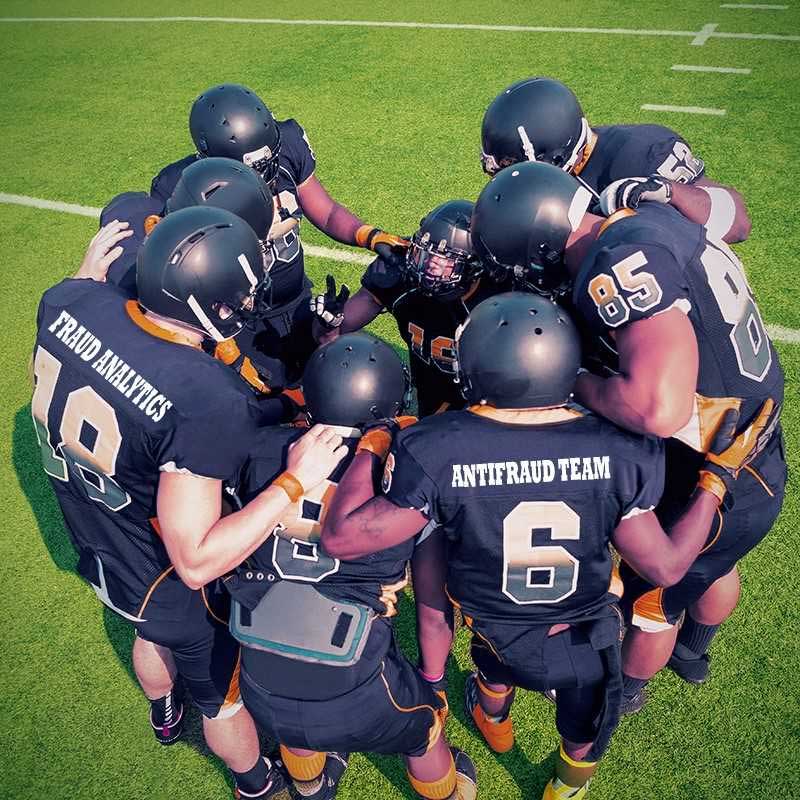 Before the new football season got under way, I started thinking about the NFL theme song asking "Are You Ready for Some Football" and whether a rallying cry was needed to combat fraud in the federal government. The Chief Financial Officers Council and the Bureau of the Fiscal Service thought there was a need to ask "Are you Ready to Tackle Some Fraud?" and released the Program Integrity: The Antifraud Playbook today.
Beyond a rallying cry, football and fraud may seem like topics with nothing in common, but they can both rely on a "playbook" to help their team carry out a winning strategy. A football team's playbook contains strategies to prevent its opponent from scoring or gaining more yards. The Antifraud Playbook helps federal agencies prevent fraudsters (or opponents) from misusing taxpayer dollars.
Over the past year, the Bureau of the Fiscal Service has collaborated with federal agencies to develop a playbook that includes tactics for a successful antifraud program. The Antifraud Playbook consists of a four-phased approach with 16 best-practice plays from government and private sector lessons to combat fraud. Below are a few plays to help agencies kick-off their antifraud journey:
How Exposed Are You?
Create the Antifraud Dream Team
Think Like a Fraudster
Build on What You Have
Look for Quick Wins When Starting Fraud Analytics
Check Your Progress
Similar to every football team having and following different plays and making adjustments as the season goes along, federal agencies should keep in mind:
Not all "plays" from the Antifraud Playbook will be relevant – pick and choose for its situation.
No two agencies are the same.
No team is perfect.
You can make adjustments.
Share and learn from other programs or agencies.
Unlike football teams, federal agencies need to share the fraud schemes and plays with other federal agencies to prevent the advance of fraud. Contact FIT@fiscal.treasury.gov to find out more about the playbook and future opportunities to work and collaborate with other agencies.
Now let's tackle some fraud!