'How Government Built This' Innovation Spotlight: Balancing the bottom-up, top-down approach – How Canada's Office of the Auditor General is Supporting People and Business Objectives to Enable Digital Transformation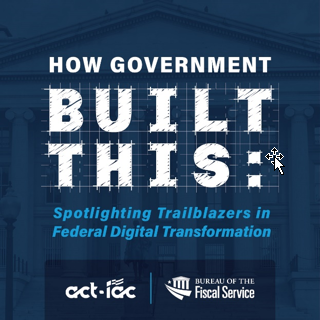 Welcome to "How Government Built This," a six-part podcast and blog post series developed by the Department of the Treasury's Bureau of the Fiscal Service Office of Financial Innovation and Transformation (FIT) in collaboration with the American Council for Technology and Industry Advisory Council (ACT-IAC) a non-profit educational organization established to improve government through the effective and innovation application of technology. This series spotlights trailblazers in Federal digital transformation. Resources and links mentioned in each podcast will also be available at actiac.org/thebuzz.
Troy MacFarlane and Paul Faucher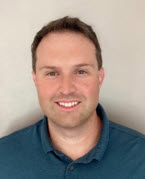 Mr. Troy MacFarlan serves as the Principal, Deputy Chief Information Officer responsible for Canada's Office of the Auditor General's digital transformation initiative and IT modernization.
Troy has over 25 years of experience driving strategic initiatives across Federal Government, Higher Learning, and Private Sector. Before joining the Office of the Auditor General, Troy was a solution architect at the University of Ottawa contributing to the advancement of enterprise architecture and architecting the student digital experience. In that role, he led the digital solution architecture for Canada's agile procurement of a SaaS Human Capital Management system.
Also, he led several pan-Canadian working groups on ERP strategies, architecture review boards, cloud adoption, blockchain technology, and the application portfolio management of over 8200 applications. During his career Troy has worked on projects supporting diverse American agencies including the U.S. Chamber of Commerce, U.S. Postal Service, U.S. Army, Customs and Border Protection, and the Organization of American States.
Troy is completing a Master of Science degree in Cloud Computing Architecture from the University of Maryland Global Campus this Fall and has completed industry certifications in enterprise architecture, project management, IT service management, and cloud technologies.

Mr. Paul Faucher serves as Director of Enterprise Services and Digital Engagement for Canada's Office of the Auditor General's digital transformation initiative and IT modernization.
Paul joined the Office of the Auditor General in August 2021 to assist the executive team in digital transformation planning and implementation. Paul is an accomplished executive with a proven track record of delivering exceptional client management, advanced digital technology concepts, and solution design. Deep technical skills matched with senior business acumen are the very foundation to successfully align technology with ever changing needs, identify opportunities, and deliver cost-effective solutions bring value to Canadians and partners alike.
Paul spent the first 24 years working in private sector technology-based companies. He joined the public service 6 years go in new digital transformation executive roles working on key modernization initiatives within the Government of Canada. He has brought new approaches and techniques such as UX Design, Agile development, Cloud, infrastructure as code, automated user and accessibility testing, product management, artificial intelligence, automated monitoring, etc.
Why is digital transformation more than just advancements in technology?
Troy said that the Canadian Office of the Auditor General is at the early days of moving ahead of innovation. He stated that the middle part of digital transformation is modernization and emerging technologies. Cultural changes are challenging endeavors to take on but are key to transforming an agency.
Troy noted that aging information technology (IT) and technical debt spurred the initiative for digital transformation for Canada's Office of the Auditor General. Troy said that this also includes changing the culture and operating models which involve focusing on reaching stabilization. The agency defines "stabilization" as emergency items which impact the risk, integrity, and reputation of an agency.
In assessing stabilization, the modernization and refreshing of technologies and cloud modernization became a main priority for Canada's Office of the Auditor General. Troy noted that Software as a Service plays a critical role in addressing technical debt and aging IT. To address this, the agency developed an application roadmap which helped inform architectural planning and application rationalization. Troy added that cloud is the most important technology the agency is assessing today along with analytics and artificial intelligence.
Paul noted that the business outcomes need to be measured to address technology approaches. Paul said that the Agile methodology can help to inform different approaches by providing iterative assessments. From a holistic perspective, this includes providing more automation, cutting cost, and providing value through service to citizens including compliance and inclusivity.
Paul said that the agency is hoping to change its perspective from auditing to helping inform operational strategy. This will be reached by serving as a strategic advisor to organizations in flight through best practices, and monitoring key behavioral outputs to be more flexible and inclusive of different departments organizational readiness.
How are you preparing your workforce to commit to digital transformation initiatives?
Troy said that start by looking at the repeatable processes an organization can follow to develop a high-level framework. Without knowing the specific business strategy, understanding can help to determine the capacity for change.
To move forward, the agency started with a discovery phase, where the agency reached as broadly as possible to stakeholders to identify pain points, new ways of working, and candidates for digital use cases. The agency also reviewed current architecture to assess the infrastructure and application challenges which may arise. In conducting this assessment, the agency focused on four key elements:
Culture Change, including identifying agility, risks, and innovation to encourage an environment of continuous learning;
Workforce, including identifying enabling technologies by focusing on people and data; and
Data and digital technologies.
Paul said that digital transformation cannot solely be conducted in a silo with the IT team. In assessing this, Paul said that most people do not have a thorough idea of what they expect from a digital transformation and benchmarking can make a considerable difference.
One of the pillars for the agency's digital transformation is digital literacy to highlight workflows and processes which can help to share information. Paul noted that the main challenge is culture and incorporating a change management function to increase awareness and set clear language for measuring successes to drive transformation. Paul said that the agency is focused on instituting guiding principles to transfer risks and safeguard data and incorporate product teams. Product teams help to ensure a continuous review cycle and incrementally modify a platform to ensure it stays current.
What is your transformation roadmap?
Troy outlined the agency's four pillars, including i) culture, ii) workforce, iii) data, and iv) digital technologies and each pillar has an associated domain. With this, the agency is encouraging auditors to identify different ways of working. This includes working closely with the funding team to thoroughly understand how digital transformation can be reached through agile procurement including service design and inclusive design to provide sourcing options.
How is your team working together to incorporate all these principles and how can you build trust with third parties to enable the change?
Troy said the first step is through integrated strategies. This includes a strategy map around common benefits to ensure teams are supporting the enterprise strategy and strategic objectives. Troy noted that all organizations have a business model and an operating model. Identifying the different elements of these models helps people and teams identify where they belong, and this helps to inform third parties, as well.
Troy provided this example: the agency worked with the Chief Information Officer (CIO), Chief Financial Officer (CFO), and head of Human Resources to review and identify where each entity belongs for the business model and the operating model. This identification helps with system integrators and third parties.
Troy noted that starting with the non-technical view helps stakeholders to speak about their office's mission objectives and goals to ensure the IT team is integrating strategies and business benefits appropriately. Troy said that the discovery phase helped inform the alignment of different integrations, and the readiness of an organization to converse about the priority areas for digital transformation.
What are the key elements where you have aligned for objectives and principles?
Troy said that functional requirements help to focus on an organization, people, and processes who will be impacted. Moving the conversation from technology to business processes informs the enterprise level perspective. This helped the agency inform the CFO's perspective for starting a discussion focused on CapEx compared with OpEx and project funding compared with product funding.
For the human resources teams, Troy talked through integrated data and the employee experience to help narrow the scope. Troy mentioned that the IT team was also sensitive to previous work which required cultural change to understand what was already in motion and identify areas for change to better understand what has been tried in the past.
Paul noted the importance of experimenting and sharing experimentation across an enterprise. Paul also noted that the cultural shift for moving to an experimentation approach as opposed to a more formalized approach requires a cultural shift. Paul stated that it was also challenging to identify how this experimentation could be incorporated into more formal organizational processes to fund experimentation without having to put in place a financial set aside. The agency is working on new approaches for this now.
What are the challenges an organization may face in adopting new initiatives? How do you overcome these challenges?
Troy stated there are challenges up and down the organizational chart and change management makes a big difference. Troy said that breaking down silos and culture shifts are key to change and setting expectations within a culture to think outside the box and accept these types of approaches are critical. Troy mentioned this is especially important for benchmarking against other organizations and identifying how things can be done better. Troy noted that each of these steps must be strategically calculated and placed in alignment with the enterprise vision.
Paul said that the business strategy must be the ultimate driver and the three main components in assessing this are i) agility, ii) innovation, and iii) operational excellence. Paul noted that when talking with stakeholders, the team focused more on realized benefits rather than technologies. This helped inform the organization's four scopes of transformation including i) client and customer experience, ii) changes for digital products or services, iii) improving the employee experience, and iv) outlining operational excellence. Through this exercise, Paul said stakeholders were able to identify where to start and this helped nudge people to think differently or outside the box for identifying what needs to be solved when it comes to pain points and digital use cases.
How is Diversity, Equity, Inclusion, and Accessibility (DEIA) integrated across your transformation initiatives?
Troy said that DEIA is important in Canada's Office of the Auditor General's digital transformation services. Considering this, the agency is focused on internal and external applications for incorporating inclusive systems and tools with human centered design integrated throughout to increase satisfaction. With this, the agency has moved from a requirements-based focus to a user centered approach. This includes journey maps and mind maps to incorporate inclusivity into the design process as a software or tool is contemplated and developed.
Troy noted that this helps to assess i) who is going to use the system, ii) what will be their typical user experience, iii) what their anticipated pain points are and how they can be addressed, and iv) based on this analysis how the options can be addressed. For example, visible and audible limitations need to be considered for assessing ease of use to ensure quality data is captured in a system. For the audit reports, Troy said that the agency is assessing how to design and present the auditing reports to ensure they are inclusive. This all starts from a user centered design approach.
Paul said that for sourcing analysis and agile procurements the goal is to ensure the solutions are placed in the hands of a diverse audience to increase access as much as possible and enhance the employee experience with the technology. Paul also noted that when it comes to the talent pipeline, there are many masters level students who are newcomers to Canada who cannot find sponsors for their projects. Further identification of these candidates will help to develop a new talent pipeline.
Advice for readers
Troy said that understanding the approach you intend to follow is critical. An enterprise understanding may not be feasible and identifying a slice of the organization and the scope of that will help to commit and prioritize something that is realizable and feasible. Troy noted that this also helps to incorporate change management and determine not only the capacity for change, but also the rate of change. Troy said that taking the transformation initiative outside the IT shop helps to have a true transformation discussion rather than a modernization discussion.
Paul said that the full organization needs to be involved and the initiative should not be time boxed. Paul stated that time boxing is a recipe for substantial pain and digital transformation initiatives need to be conducted with a spirit of continuous improvement and budget planning that is built into a financial model. It should be a journey, not a destination.
References