Another Link in the Chain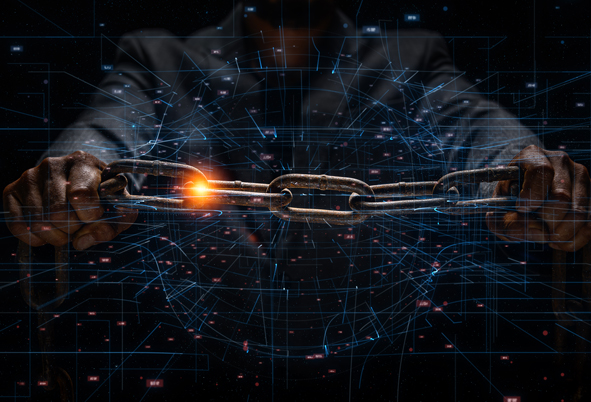 Is blockchain technology all hype, or does it solve real problems? That's been one of the central innovation questions that our office, the Office of Financial Innovation and Transformation (FIT), has set out to understand since we started our blockchain journey in 2017.
Over the past year, we have conducted two proofs of concept with the National Science Foundation (NSF) to better understand how blockchain technology might improve Federal financial management. The team built and tested a prototype to explore whether blockchain technology can reduce the financial reporting that accompanies the receipt of Federal grant funding.
Although the blockchain prototype was not used to facilitate any "real" grant payments, it provided the team with findings and lessons learned to advance this initiative. For example, we found that blockchain could help facilitate grant payments by:
Increasing transactional transparency: Using blockchain technology increased the visibility of grant funding and award information as this information was transferred from prime recipients to sub-recipients.
Reducing reporting: Added transparency resulted in less reporting. For example, blockchain technology could end the need for some financial reports that take grant recipients significant time to produce.
Improving customer experience: By using the blockchain we have the opportunity to standardize processes, allow for near real time transactions, and improve internal controls.
Although we identified many benefits of using blockchain technology to facilitate grant payments, we also found some legal, technical, and governance challenges that will likely need to be overcome.
Having identified both the strengths and areas for further exploration, the next phase of the project will help to advance our proof of concept to a pilot. Specifically taking the needed actions to address some of our outstanding challenges about blockchain infrastructure, connecting our blockchain application to legacy systems, and addressing regulatory hurdles.
Get involved by contacting us at FIT@fiscal.treasury.gov, checking out our prototype, (password: fit_gps) and joining our upcoming workgroups. Be part of the movement to increase transparency and cut the reporting burden for Federal grants, so that grantees can spend more time on the mission of the grant rather than administrative compliance tasks.