Financial Management Modernization Success Stories
Several agencies have realized successes with large-scale financial system and other modernization initiatives. FM QSMO collaborates with these agencies and share best practices across government. The examples below show the strides agencies are making.
Our research shows that Federal agency financial systems face critical modernization needs and opportunities exist for improving compliance with financial management standards, using technology and shared solutions, and cutting long deployment delays and cost overruns.
We support and help agencies with their modernization planning to ensure alignment with Marketplace objectives and standards and to exchange promising practices across the federal financial management community.
Please contact the FM QSMO team at FMQSMO@fiscal.treasury.gov to discuss financial system modernization plans or to connect and learn from the agencies below. Also let us know if you have a success story to share!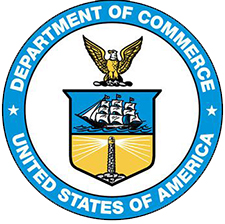 Department of Commerce
Department of Commerce (DOC) has reached a significant milestone with their BAS (Business Applications Solution) implementation. In October 2023, DOC launched Phase 1B Implementation of the BAS solution Suite involving National Oceanic and Atmospheric Administration (NOAA), U.S. Economic Development Administration (EDA), and Bureau of Industry and Security (BIS).
The successful Go-Live capped off a multi-year BAS project which included providing one configuration for all core applications (Oracle, Prism, Enterprise Business Suite [EBS]) and finishing production support processes and procedures to support BAS Software-as-a-Service (SaaS) operations. Also, before Go Live, the BAS project office worked diligently with bureau and program testers spanning 4 months and testing over 500 business processes across the BAS applications.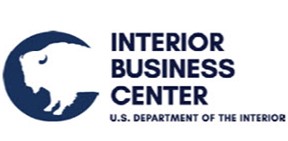 Interior Business Center and the Council of the Inspectors General on Integrity and Efficiency
The Interior Business Center (IBC) migrated the Council of the Inspectors General on Integrity and Efficiency (CIGIE) to its Oracle Federal Financials (OFF) shared solution.
CIGIE is an independent entity established in the executive branch to address integrity, economy and effectiveness issues that transcend individual government agencies. The OFF project also included implementing Contract Lifecycle Management (CLM), a commercial off-the-shelf acquisition solution fully integrated with Oracle Federal Financials.
CIGIE joins 17 other customers in IBC's OFF shared solution, which integrates financial and acquisition management business processes in a shared environment providing decreased costs, effective process execution, and efficient use of agency investment dollars.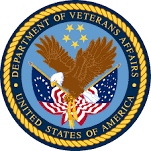 Department of Veterans Affairs Financial Management Business Transformation Program (FMBT)
The Department of Veteran's Affairs (VA's) Financial Management Business Transformation (FMBT) program is working to reach VA's goal of modernizing its financial and acquisition management systems by providing a state-of-the-art Enterprise Resource Planning (ERP) cloud solution that increases operational efficiency, productivity, and flexibility, and provides robust reporting capabilities.
FMBT is deploying the new system in a phased implementation approach and has finished six product deliveries as of November 2023, encompassing many offices and roughly 4,400 users across VA.
More implementations are under way, including the Veterans Benefits Administration Loan Guaranty Service and the first implementation for the Veterans Health Administration.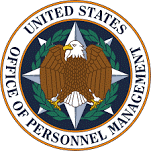 Office of Personnel Management (OPM)/Administrative Resource Center (ARC)
OPM migrated from the legacy application responsible for the financial management activities of over $1.1+ trillion-dollar trust fund assets to a modernized financial system platform that is managed and maintained by the Department of the Treasury, Bureau of the Fiscal Service's Administrative Resource Center (ARC).
The partnership between OPM and ARC will result in millions of taxpayer dollars saved, and enable a modernized, secure financial management solution and re-engineered processes to support the administration of the earned benefits program which includes retirement, health, and life insurance. Read more about this modernization in the recent OPM Press Release.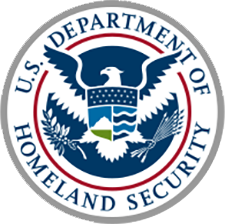 Department of Homeland Security
DHS has been working to modernize financial systems for DHS components and reached a significant milestone on its journey with the December 2021 go-live of the United States Coast Guard (USCG) into the DHS' Financial Systems Modernization Solution (FSMS). This concludes the first phase of DHS' financial system modernization journey with the Trio of components (USCG, Transportation Security Administration (TSA), and the Countering Weapons of Mass Destruction Office (CWMD)) all live in FSMS.
Future phases will continue the momentum built with the initial Trio and apply it to additional components and help to realize the vision of a more integrated Department described by DHS founders almost two decades ago. DHS will also continue to focus on standardizing business processes across components while still enabling flexibility for unique component needs.
Department of Interior
DOI is on a path to transition its Financial and Business Management System (FBMS) solution to a more modern platform that will increase efficiency, simplify business processes, improve user experience, and enable real-time access to data.
DOI and FM QSMO are partnering to ensure alignment with the FM QSMO core financial system baseline solution capability framework and identify opportunities to inform future offerings in the FM QSMO Marketplace.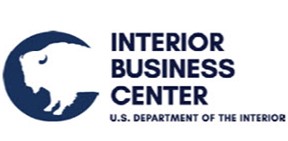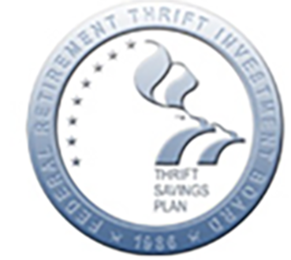 Interior Business Center and the Federal Retirement Thrift Savings Board
The Interior Business Center (IBC), the Department of Interior's federal shared service provider, announced completion of the Financial Systems Modernization Project for the Federal Retirement Thrift Investment Board (FRTIB). The scope of this project included the modernization and standardization of financial management, procurement, and travel systems. The project also included the decommissioning of legacy FRTIB technology and other customized support tools.
As part of the FRTIB's modernization project, IBC deployed the PRISM SaaS solution, a procurement and contract management system that provides a streamlined, end-to-end procurement cycle that integrates and tracks information from the initiation of a requirement, through its solicitation and award. FRTIB will now be well-positioned to recognize the benefits of an integrated SaaS solution.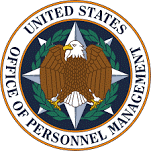 Office of Personnel Management/Department of Transportation
In May 2021, OPM and DOT recognized a success for government-wide shared services with migrating OPM to the Federal Aviation Administration Enterprise Services Center's (FAA/ESC) financial management and procurement system. This successful migration was the result of a multi-year collaborative effort to save time and money and a major milestone as it marks another CFO Act agency supported by a federal shared service provider.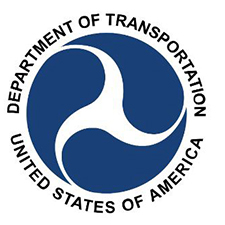 For more detail, please refer to DOT's press release found here: U.S. Department of Transportation modernizes the Office of Personnel Management's Financial Management, Saves Millions in Taxpayer Dollars | US Department of Transportation.
Contact Us
fmqsmo@fiscal.treasury.gov